.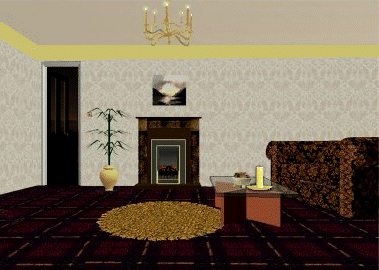 .

.


.........Arriving home, you call out, but no one else is home yet. It's getting dark already and you hear the wind howling outside. You close the curtain, go settle into your favorite chair, pick the remote up off the table and click on the TV. News... bad sitcom... dumb movie... news again... infomercial... scary movie... news. Giving up you listen to the latest weather report while hoping someone arrives home soon. The news reporter says there's a bad storm approaching and warns viewers to make sure they have candles, flashlights and batteries. Feeling hungry, you go make a sandwich and then grab a candle and a book of matches from the drawer. On the kitchen table is a book "Hauntings and Unsolved Mysteries" that you have been wanting to read. With sandwich, book, matches and candle in hand you settle back into the chair. Just then there's a flash of light, a loud crack and the power goes out. Lighting the candle, you open the book and start to read. After about 30 minutes you are feeling very tired. You try to stay awake but soon your eyes close and the book falls from your hand onto your lap...




.


Turn down the lights and turn up the volume...


..................................I bid you welcome to







.


.


.


A few things to be aware of:


WARNING, may not be suitable for young children.


Some pages may be slow to load because they are graphic intense.


Please don't copy or borrow anything.




To return to this page, just click on the CHICKEN.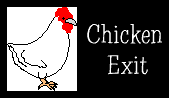 .


Made by HRobi

©All Rights Reserved


.